The month of April is the month of the free co-working in the CEED Hub Skopje. The Hub which works as an accelerator and offers co-working space, gives opportunity for the entire month of April to all the freelancers, students, micro and small enterprises, NGO's , foreigners, startups, creatives, the people working from home, people that travel often, the ones needing a space for a meeting to come in the CEED Hub Skopje and to be a part of the co-working community.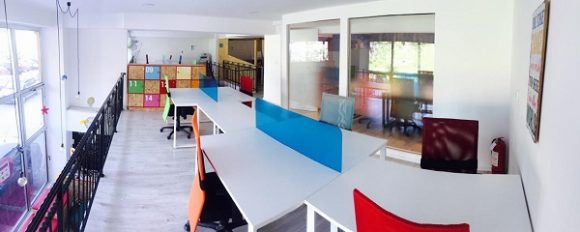 Besides the regular Acceleration and Pre-acceleration programs for startups, during the free month different events are organized, as free lecture with an accountant, lawyer, marketer, panel discussions, work with business angels, talking successful stories but also a lot of socializing-a game night, a little bit of cooking even some morning Yoga.
Co-working is a work in a mutual working environment. The Space for the mutual working is mostly a huge office where people from different industries and different profiles work, a dynamic place which contains all the resources that are necessary to conduct a business.
That kind of a place in Skopje is the CEED Hub Skopje, a place for people with ideas and people of action. CEED Hub Skopje offers a working environment-office, internet access, conference room, access to information, access to knowledge, access to potential partners, clients and markets-through B2B and networking events, access to finance-presentation in front of the CEED Club of Business Angels and support of professionals for innovation and creative thinking-advice of consultants for innovation and business management.