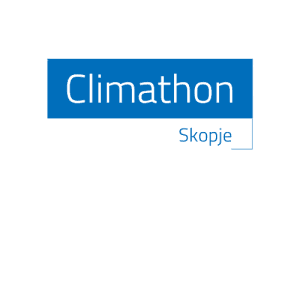 Welcome to the first Climathon in Skopje!
GRAB THE OPPORTUNITY TO MAKE SKOPJE A HEALTHIER PLACE FOR LIVING
Skopje is one of the 60 cities around the Globe that organize Climathons around the same time this year in order to find solutions to local climate problems. The subject of the first Climathon is: DIGITAL SOLUTIONS
Climathon is a city-based initiative of EIT Climate-KIC that offers a pathway to action for anyone who wants to create local solutions to solve climate challenges in cities. It is a global movement that empowers citizens to act against climate change.
Since 2015 more than 30,000 innovators have joined over 1000 #Climathon events worldwide. See more here.
Through this event, we seek to inspire, connect, and support local changemakers determined to accelerate the transition to a zero-carbon, climate-resilient society.
We bring diverse stakeholders, including students, entrepreneurs, policymakers, and citizens, to foster collaboration and innovation.
CEED Hub Skopje has the license to organize the first Climathon in Skopje and we look forward to many innovative solutions that will contribute to transforming Skopje into a zero-carbon city.
By putting Skopje on the world map of cities combating climate change, we gain access to the newest trends, innovations, and support in achieving our goal, of living a clean and healthy life.
The first Climathon in Skopje is supported by Sparkasse Bank Macedonia which is a company among the leaders in promoting sustainable and responsible living as well as supporting social entrepreneurship with its specific services.
The winning team will receive an award of 3,000 EUR from Sparkasse Bank Macedonia for the implementation of the winning solution.
Other awards include:
The winning team is automatically accepted as a participant in the Investment Readiness Program of CEED Hub and has the opportunity to pitch in front of the CEED Business Angels Club.
The first and second winning team receives a 6-month co-working space in the CEED Hub.
First, second, and third-best solutions receive 6-month business support by CEED Hub Skopje for the commercialization of their ideas (mentorship, networking, and access to additional finance, professional advice, training, consultancy, and technical knowledge).
The first, second, and third-best solutions receive media promotion by CEED networks.
Partners are involved in leveling up the experience, organization and, most of all, the effect of the Climathon. Partners are involved in various ways: provide space, volunteers, speakers, logistics support, media channels, meals and refreshments, t-shirts, etc.
Become a sponsor or partner by contacting us here.

Teams and individuals with innovative ideas can be part of the Climathon. A maximum of 10 teams will be selected to participate.
Startups, companies, individuals, teams, schools, faculties, or any kind of enthusiast are welcome to register for the upcoming Climathon in Skopje.
The registrations will close on 22.10.2023.
Watch what other Climathons have done.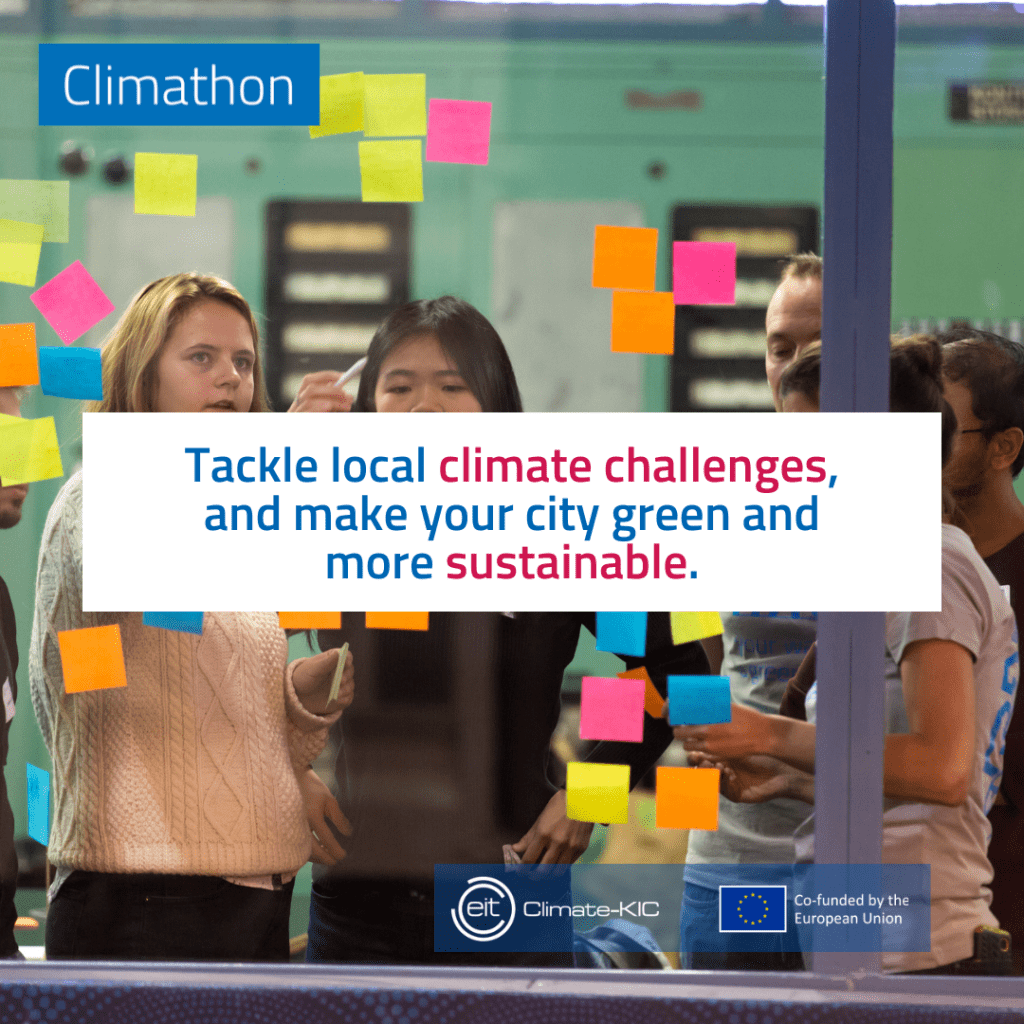 The expected overall impact of the Climathon is to achieve a healthy, resilient city.
We want to see Skopje clean, green, smart, and comfortable for its citizens with restrained emissions of CO2 in the air. With the first event, we want to see at least one viable solution, implemented and sustainable in realization of its goal.
As organizers, we promise to create an environment for sustainable solutions and support local communities in their purpose to live a healthier life.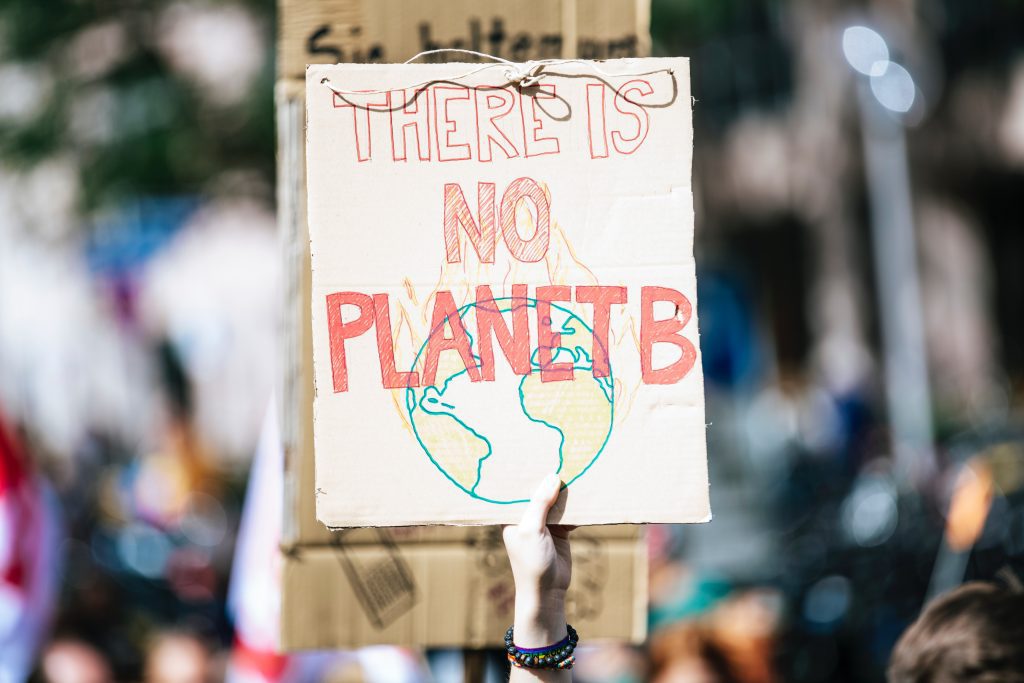 Professionals, mentors, stakeholders, and youth will share their knowledge and opinions on the subject, providing valuable information for the teams to tackle the burning issues of our city.
See the Agenda here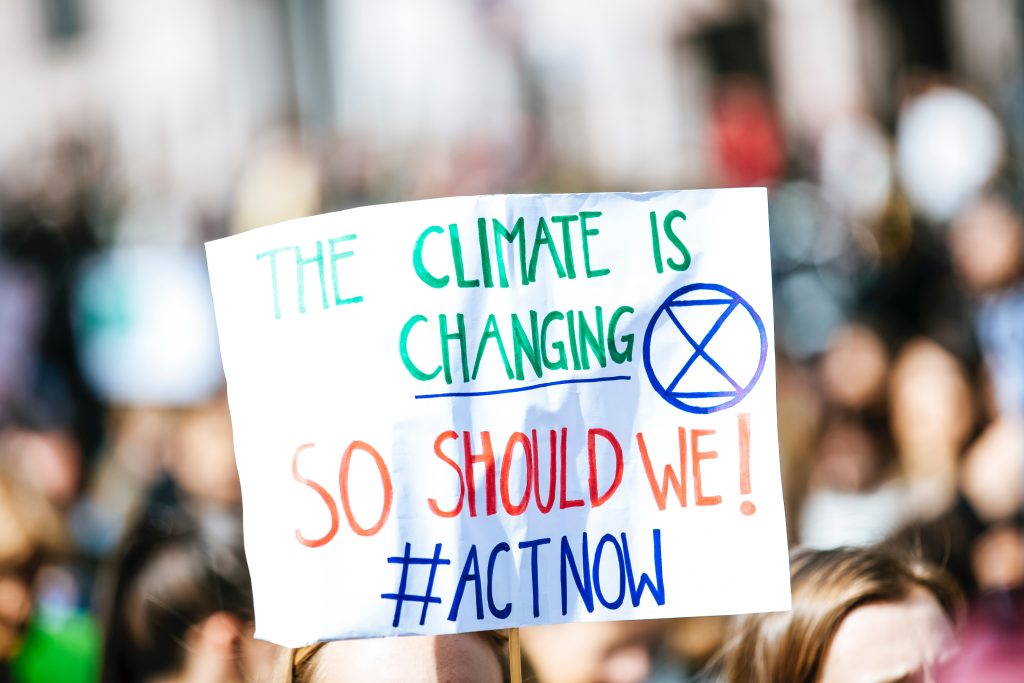 This Climathon is organized by CEED Hub Skopje within the USAID Youth Actively Create Opportunities Activity.
CEED Hub Skopje acts as a central root of a fast-moving community and actively boosts and inspires young entrepreneurs, creation, innovation, and cooperation for startups and businesses in favor of promoting their rapid growth and accelerating progress through education, creative solutions & valuable resources. 
USAID's Youth Actively Create Opportunities Activity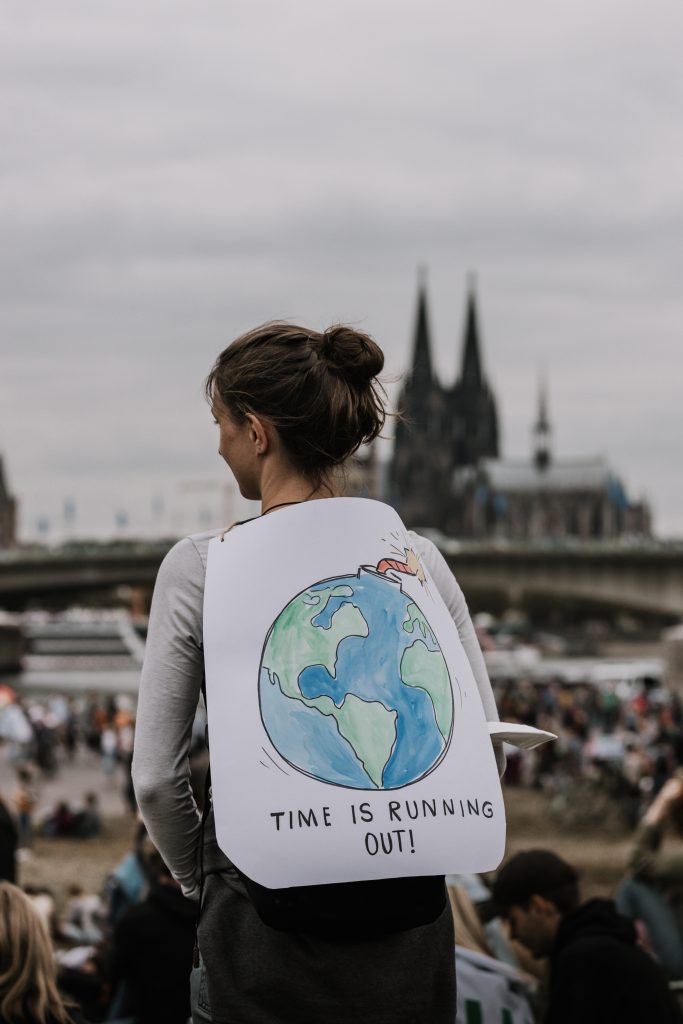 This initiative is organized with the support of the USAID Youth Actively Create Opportunities Activity, implemented by Improving Economies for Stronger Communities (IESC), in partnership with Youth Educational Forum (YEF) and Center for Entrepreneurship and Executive Development CEED Hub Skopje. The author's views expressed on this website do not necessarily reflect the views of the USAID or the United States Government